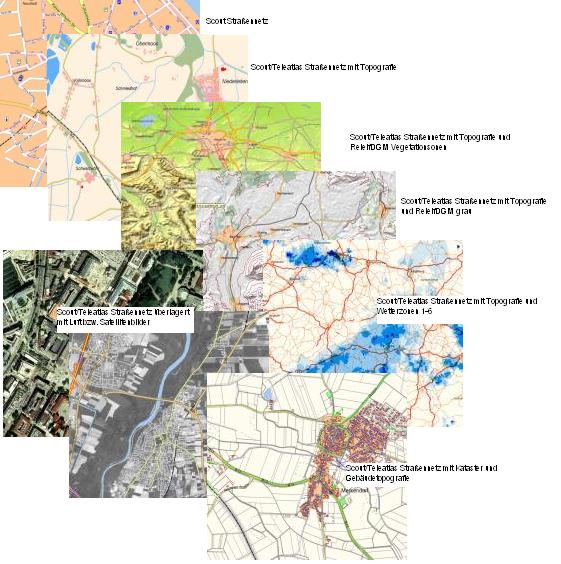 Geodata - the salt in the soup of geographic information systems
Each geobased map information system requires different data, data intelligence or data backgrounds. Of course, the core of your application is usually yours own Database. For over 20 years we capture geodata on a large scale and prepare them for your tasks. In addition, we deliver or license everything that is available on geodata worldwide or necessary for your GIS. Depending on the task we offer the possibility to connect the data as a service (WMS or WFS) or to integrate the data into your GIS or WebGIS.
All data can be combined with one another and can be supplied as a raster or vector data set. The supplied coordinate system or the projection is freely adjustable. You can choose your own image pyramid or structure according to Openlayers (Google Maps) for export to raster data systems.
topography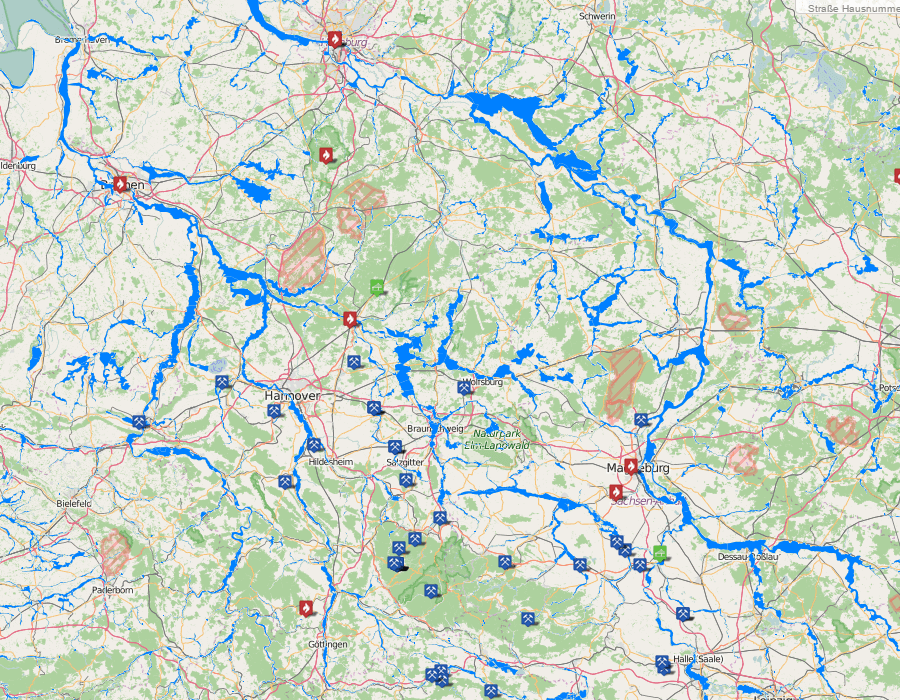 topography data
are the most used data background for large-scale information systems. We provide well-structured topography data (vegetation, water, buildings, etc.) from our own and various sources and prepare you for your task.
Aerial photos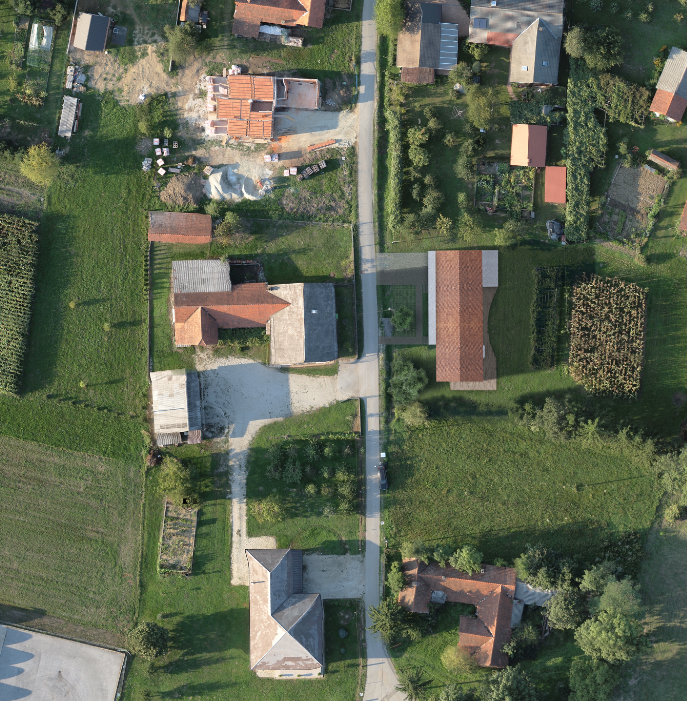 Luftbildaten
are available from almost all epochs back to the 40 years. They are very meaningful and represent our environment most precisely. We deliver official data, self-flown recordings (UAV) or connect geoservices from google or Microsoft.
geodata
Cadastral and owner data
are the most detailed data that is available, but not accessible to everyone. The data sovereignty is usually with the cadastral and surveying offices and is subject to strict delivery regulations. According to your task and legal possibilities, we obtain the data and prepare it for you.
Infrastructure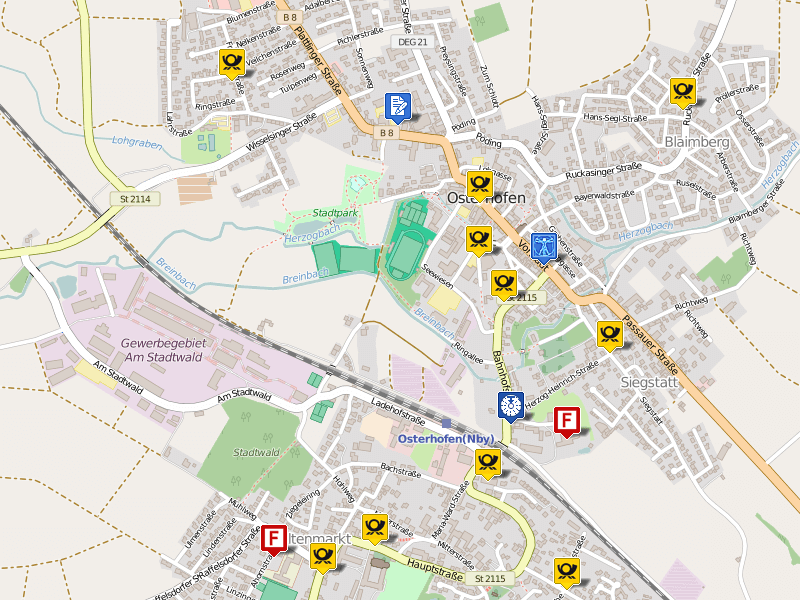 infrastructure data
We subdivide into commercial infrastructure (hotels, food, accommodation, shopping) and structural infrastructure (pipelines, electricity, gas, water, green and other cadastre). We separate the data from our global database or license it with the corresponding providers.
Routing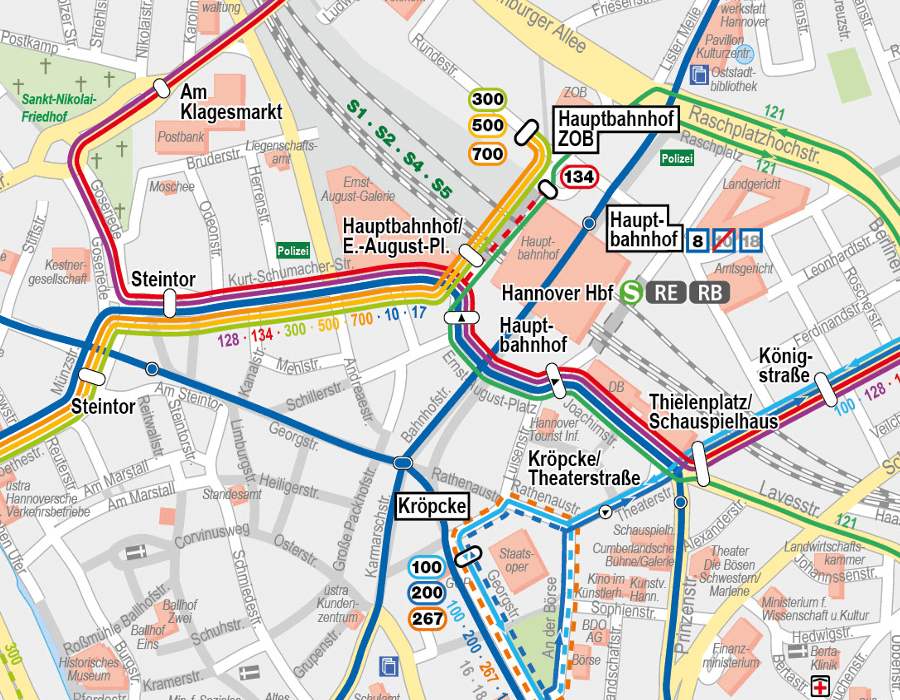 routing information
In addition to the topography for visualization, routing information (navigation, telematics, routing) also requires turn-by-turn information. As a rule, a suitable database is required (eg TomTom), because there are turn restrictions. We prepare these for you or calculate your own restrictions depending on the task.
land management
land value
usage data etc.
In land management it is necessary to prepare the data thematically according to certain criteria. We attribute the data or procure the appropriate data sets (land values, statistics, risk) and prepare the maps thematically according to your layout specifications.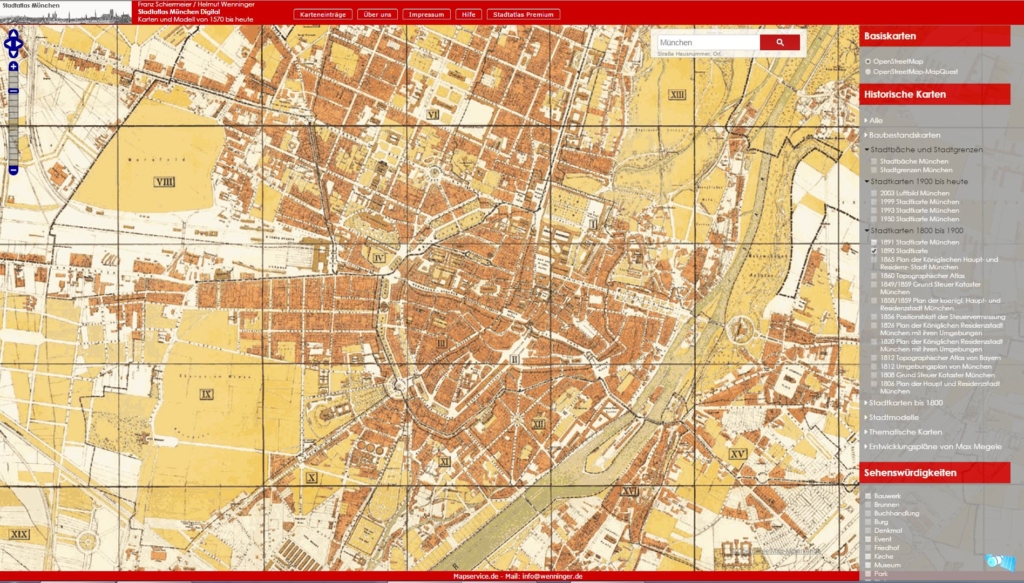 historical maps
are your own map world. The representation of the past in maps is often very meaningful. We offer from our own fund historical maps or get from corresponding sources (city archives) these maps.
historical
satellite images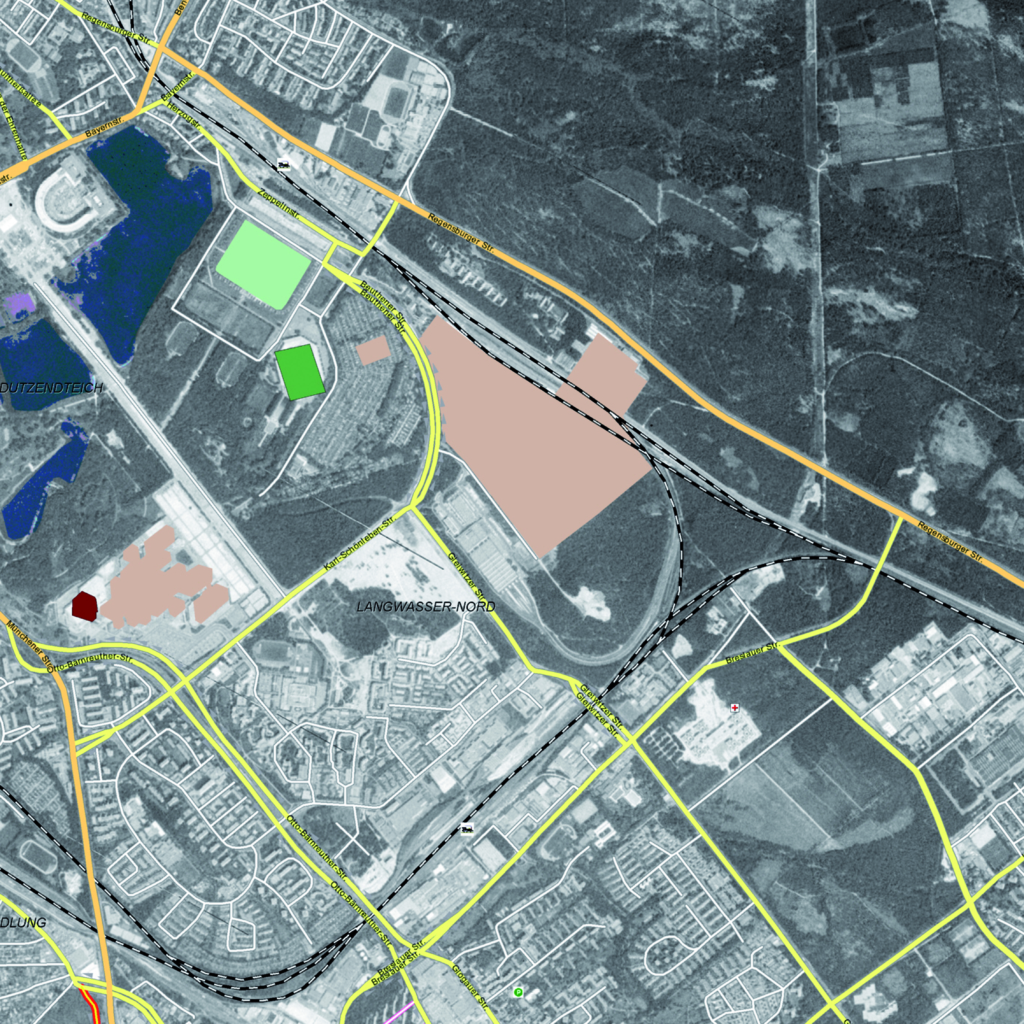 historical satellite imagery
offer an inexhaustible source of knowledge. The D-Sat (b / w) project from 1994, for example, provides a satellite image inventory from 1991-1996 from the holdings of the former KGB. The whole of Germany is mapped in excellent detail (approx. 1 m ground resolution). More than 20 Roman forts and historic streets were discovered with it.
administrative boundaries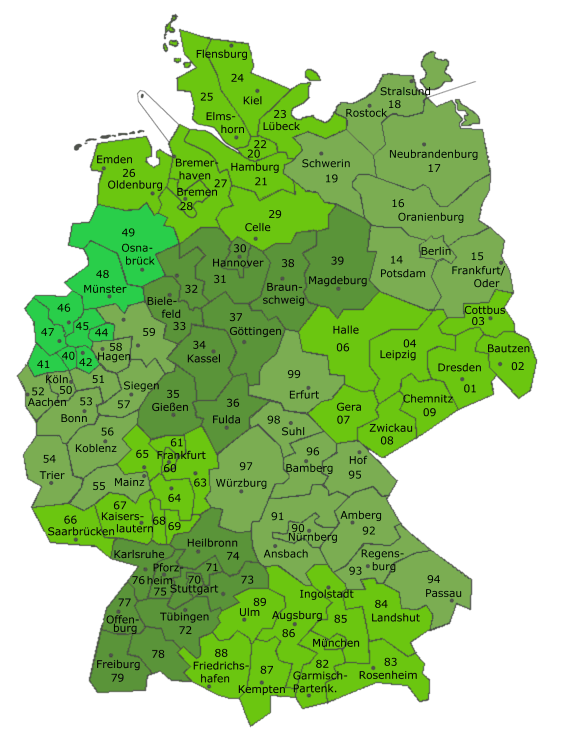 administrative boundaries
are indispensable for many static representations and tasks of geoinformatics. For this purpose, it is necessary to provide small-scale administrative boundaries (states, federal states, administrative districts, postcode areas) with corresponding attributes. We can deliver from our own stock or license data which represents your own information (eg sales figures) plausibly.
road networks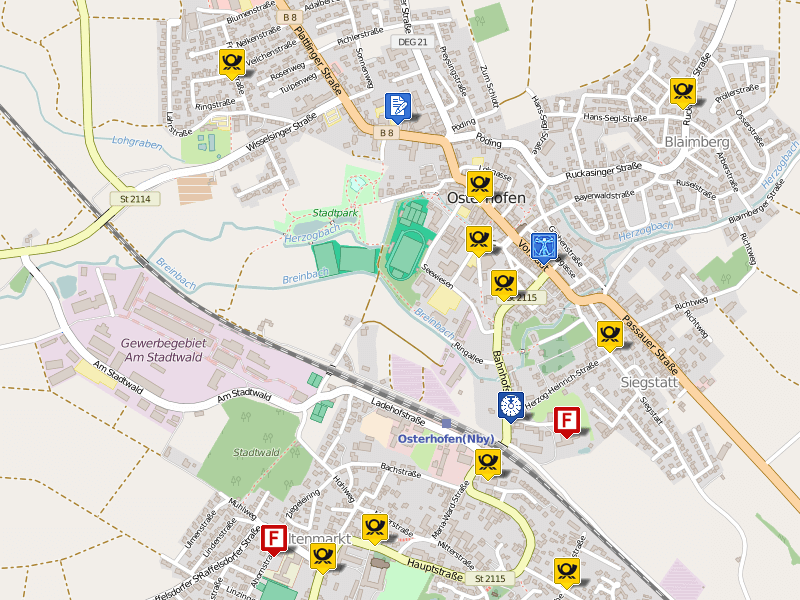 The road and road network
is the most important source of information for GIS systems in addition to the topographical data.
We offer a sophisticated network (also routable) for many tasks.
reliefs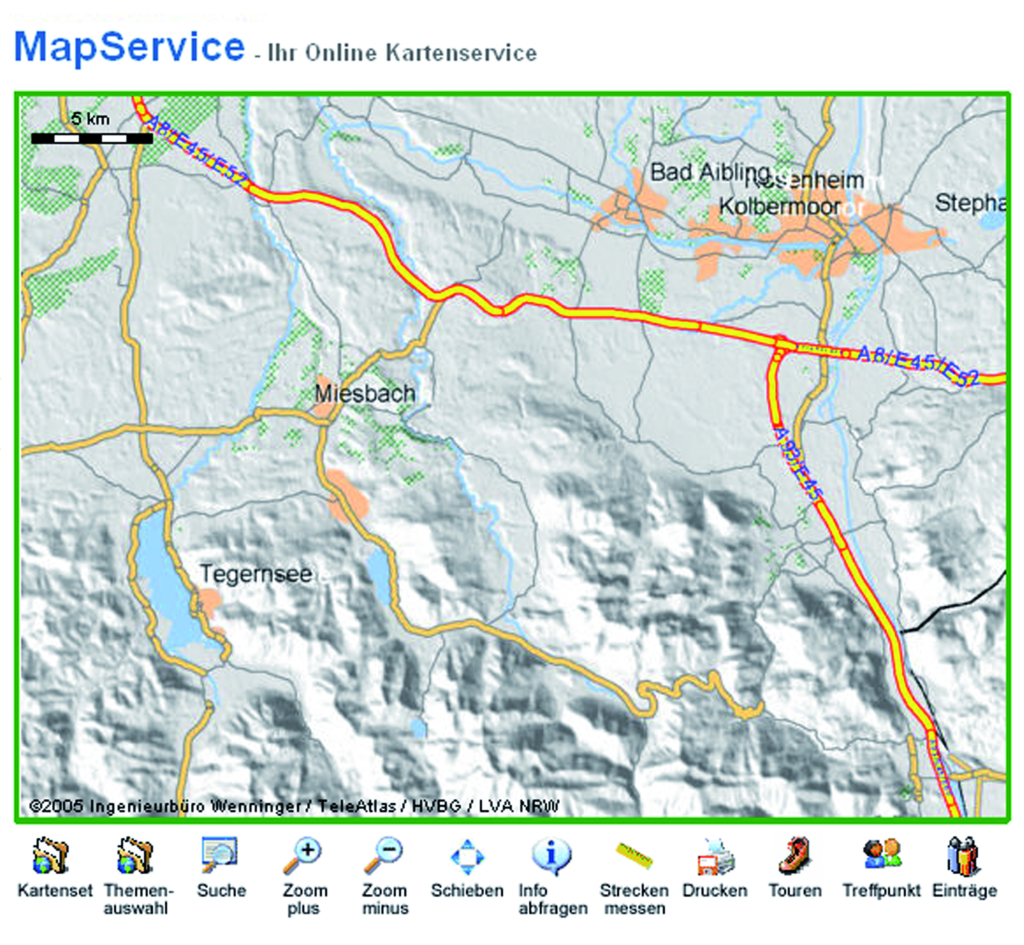 reliefs
are very popular as a background for topographical and road and water network representations as they significantly increase the display power.
Hydrography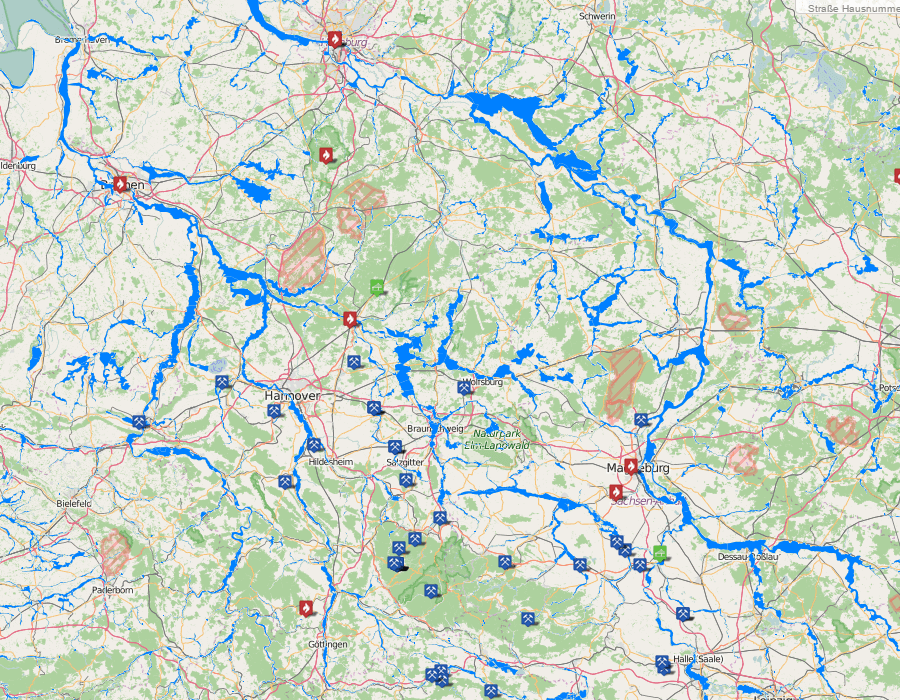 Hydrography
Although the water network actually belongs to the topography, it makes sense to prepare this data separately. Especially in the area of ​​water hydraulics for flood models, this makes sense in connection with precise DGM data.