What does our Learn & Earn seminar "Swimming Surveyor" offer
You will learn from us the entire workflow from the recording of the depth data to the data transfer to your CAD software and the subsequent presentation for your customers.
In addition, the price includes the measuring boat.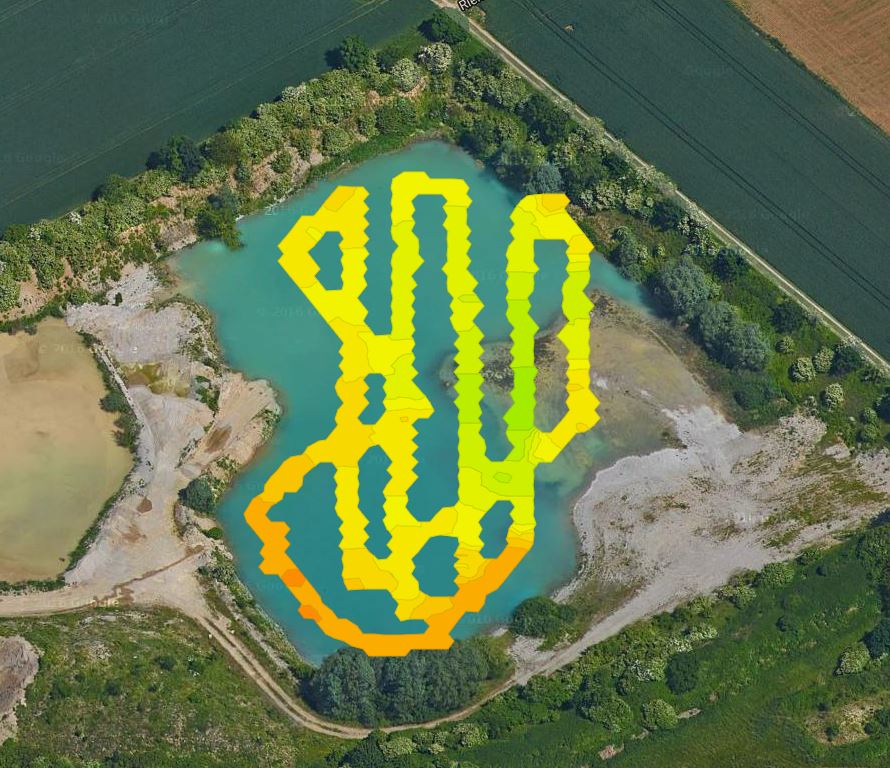 Expand your knowledge
Our training program guides you, step by step, through the complex processes of underwater surveying.
From the simple driver training, the complex waypoint planning to the evaluation of the recordings up to the 3D model.
How does the seminar work?
In the Learn & Earn seminar "Swimming Surveyor" you will learn the complete process of measuring with measuring boats and benefit from our wealth of experience
Our offers for you
You will learn the basics of underwater surveying, the handling of the measuring boat, the waypoint planning, the preparation of the depth data, the complete evaluation (from the point to the georeferenced 3D model) and the further processing of the data in your CAD program (profiles, mass calculation, contour lines)
Are you ready to become a Swimming Surveyor?
Then send us your appointment request via the contact form